I've been writing for years, starting in 2005 when I created my blog: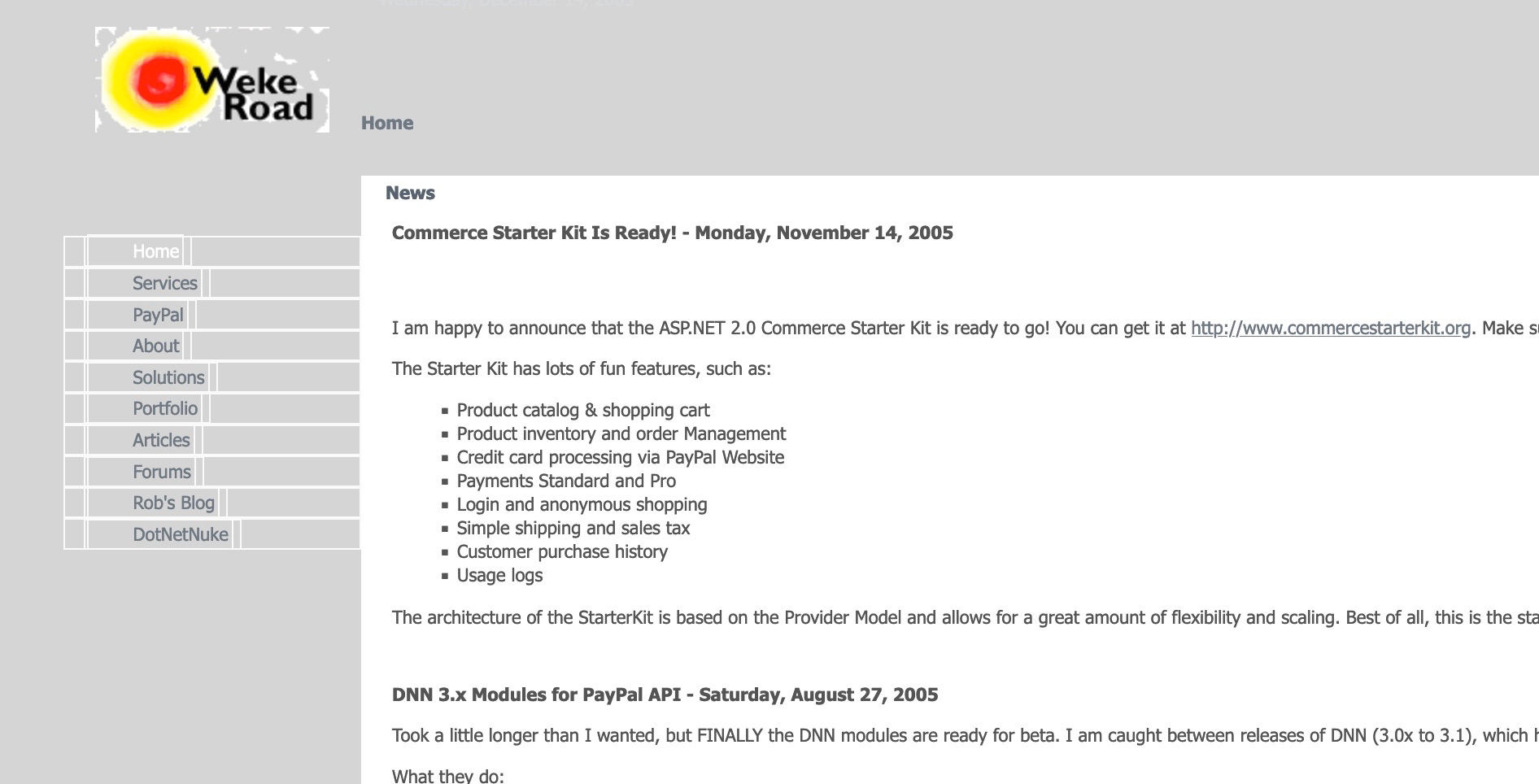 That's painful to look at - I had to use the Internet Archive to find it - but it's kind of funny to see it now.
I helped write a few chapters in the first PayPal Hacks book, which is oddly still around and I have contributed chapters here and there when friends have needed.
In 2007, this all changed when I was lead author for Wrox's Professional ASP.NET MVC, which is affectionately known as the "Five Heads" Book: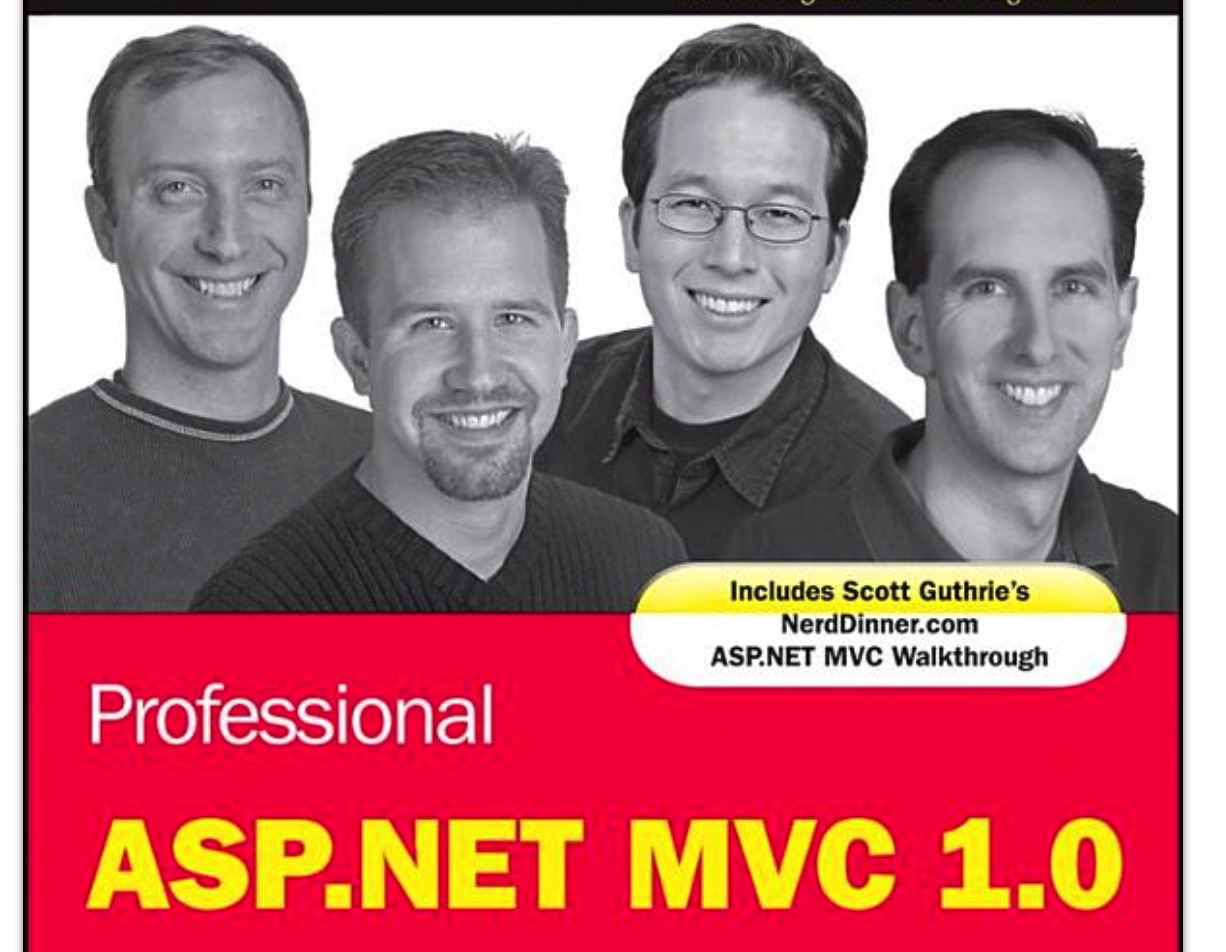 Feeling Like an Imposter
In 2015 I was having a difficult time as I felt like a massive imposter. I mean... seeing my face next to peope like Hanselman, Scott Guthrie and Phil Haack... seriously? I did not feel like I was on their level!
So I spent a year patching the holes in my knowledge. I looked at the curriculum for MIT and Stanford, writing down all the classes that go into a CS degree, and I dug in.
But here's the thing: just reading about something doesn't mean you learn it. You really have to commit, so I thought about a quote from my friend Derek Sivers:
The minute you learn something you should teach it to someone else while you still know what not knowing it feels like.
It takes a second to unwind that quote (Derek is good at that sort of thing) but the idea is spot on! Anyway - I decided I would blog the process and maybe, if I was lucky, people would let me know if I misunderstood something.
A blog is good, a book is better
I quickly realized that blogs are pretty non-commital. I could be wrong and it wouldn't really matter - it's a free blog post! What if, however, I wrote a book that I charged money for...?
That, friend, is a scary thought. I'm no CS expert so WTF how can I write about those things?
I did it anyway:
The book has been an astounding success. In fact, I was just told recently by a career coach:
Dude... you're an outlier. I mean... the success of this book is insane!
I've sold just under 20,000 copies of The Imposter's Handbook, making it one of the top-selling self-published books of all time. That makes me happy, but I'm even happier knowing that I've helped others.
Fun With PostgreSQL Cassini
I read Andy Weir's The Martian back in 2015 and it blew my mind. I have never seen such a brilliant crossover between science, journalism and amazing story telling. The attention to detail was astonishing!
So I of course wanted to copy it.
I love databases and I love PostgreSQL; to me it's the perfect data storage solution. I wanted to share that love in the best way I could so I wrote a book using the same approach as The Martian.
It's part science fiction, part journal, and part tutorial. The protagonist, Dee Yan, has hastily been appointed the DBA of an aerospace startup, Red:4. She has to dig in to the actual data from the Cassini Mission - specifically that of Enceladus.
Turns out there might be life under the ice of that tiny moon. I didn't make that up - it's true! It's the leading candidate for life in our solar system, and Cassini's data contains the clues.
Dee has to structure this data and query it, learning PostgreSQL as she goes. It's about as fun as I could make a database tutorial:
Turning a Blog Into a Book
I just finished my latest publishing effort: PWNED, The Collected Blog Posts of Troy Hunt. I basically curated his best posts and then made him write intros and epilogues to each one.
Sounds weird, but it really adds depth to who Troy is and how he's managed his career. People have reacted well to the idea and sales are going great:
There's More Coming!
I love the writing process and I'm working on the next Imposter novel, which I'll be opening for preview very soon. If you're interested, pop your email below!